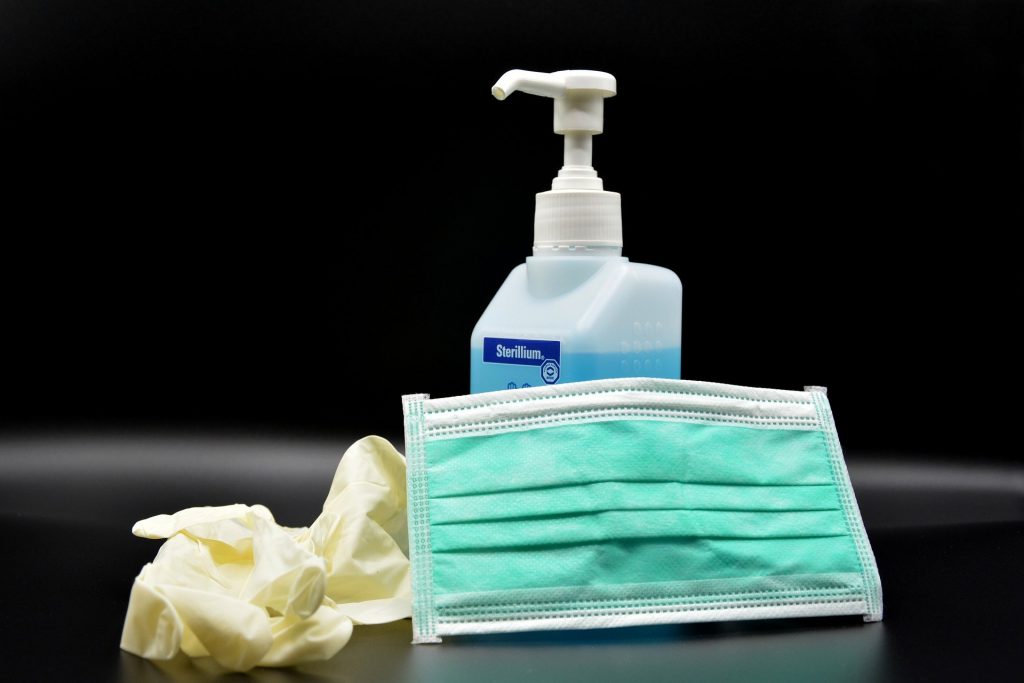 Since March, we've been exploring ways to stay alive during this global pandemic. Now, we're searching for ways to reopen our organizations while keeping our employees, clients, and other stakeholders safe.
We've gone to OSHA, the U. S. Chamber of Commerce, and the Centers For Disease Control for guidance on questions you should consider before you open your doors again. Here are some of the top questions we think you should consider:
Can you maintain teleworking or stagger work hours?
The best way to maintain social distance is to keep workers out of the office, or in the office at non-traditional times that reduce congestion.
During the shutdown, you've probably asked employees to work at home. How's it going? Better or worse than you expected?
If telecommuting has been a successful experiment, consider extending it. If it's been a disaster, think about ways to summon workers back into the office at different shifts.
Have you established disease prevention protocols?
Before COVID-19, you probably never imagined encouraging employees to cover their coughs, installing hand sanitizing machines in your lobby, or spacing desks 6 feet apart. Now, you must establish disease prevention protocols to help keep your workers and clients safe. Here are questions to consider.
Will you require workers and clients to wear masks? And if you do, will you provide them? How will you enforce the requirement?
How often will you disinfect surfaces and equipment? Who will do the cleaning? Janitor? Anyone with a desk?
Do you have a place where everyone can wash their hands? If not, will you provide hand sanitizers?
Can you move desks at least six feet apart and/or install physical barriers, like plexiglass sneeze guards, between staff and clients?
Can you beef-up indoor air quality with high-efficiency air filters?
How will you monitor employee health?
One infected employee or client can bring down your entire office. Do you have a plan for monitoring employee health? Will you test employees before they return to work? How will you handle a COVID-19-positive worker and people they may infect? Quarantine for 14 days?
Before you reopen, make sure workers understand your sick time and paid time off policies. And encourage employees to stay home if they feel ill.
How will you communicate changes to your employees, clients, and vendors?
No preventive measures will work if stakeholders don't know what they are. How will you spread the word about workplace changes and new procedures? Email? Social media? Video conferences?
Can you appoint a COVID czar?
You've got enough on your plate just trying to stay in business during this pandemic. Can you appoint a COVID-19 point person who can stay on top of all these virus-related issues? The czar's duties should include:
Staying abreast of rapidly changing federal, state, and local stay-at-home regulations, paid sick leave, and unemployment benefits
Informing all stakeholders of new policies and procedures
Getting input from employees about how the COVID-19 order is affecting them
Supporting employees sick with the virus
Massaging protocols, so they work better
---
About the Author
 Lisa Kaplan Gordon is a veteran content producer, e-book creator, and social media writer with two Pulitzer Prize nominations and three National Headliners Awards. Her writing has appeared in Washingtonian Magazine, Redbook, Yahoo!, AOL Real Estate, AOL Daily Finance, USA Today, and US Weekly, as well as major metro dailies. She writes several times a month for 501c.com.