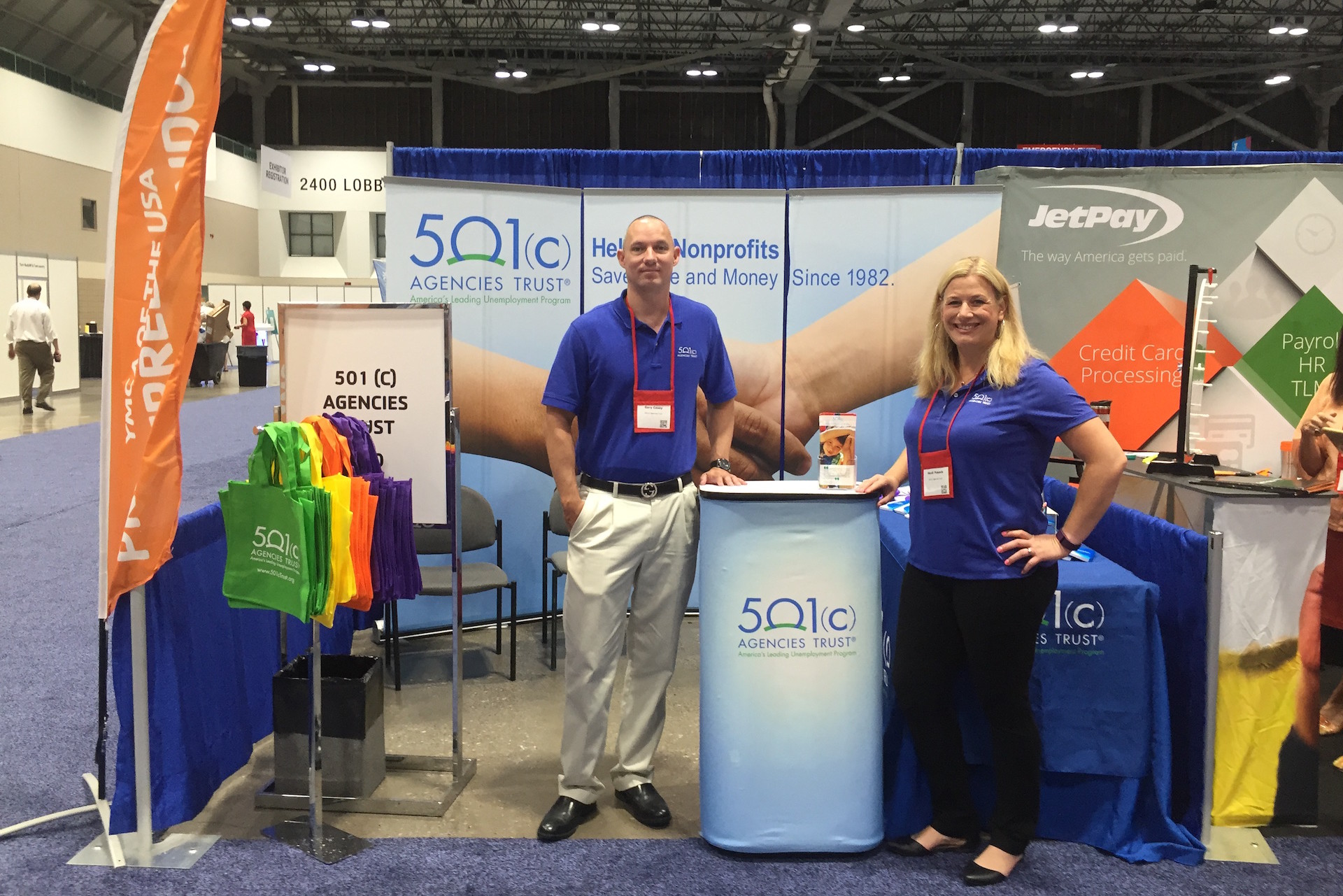 Every three years leaders from YMCAs across the Unites States come together for networking, education and a good time. 501(c) Agencies Trust always joins them to support their efforts.
More than 200 YMCAs already work with 501(c) Agencies Trust. They along with our 1,500 other participating organizations enjoy these special benefits:
Up to 40% savings on their unemployment costs

Unemployment claims management

HR advice hotline

Stop-loss insurance

Group purchasing organization
This year Heidi Posada and Gary Casey made the trip to Kansas City to not only see the YMCAs we work with now, but to meet new agencies that we will hopefully work with in the near future.
Interested in working with us? Click here for more information.
We hope everyone has a great time and a safe journey home!