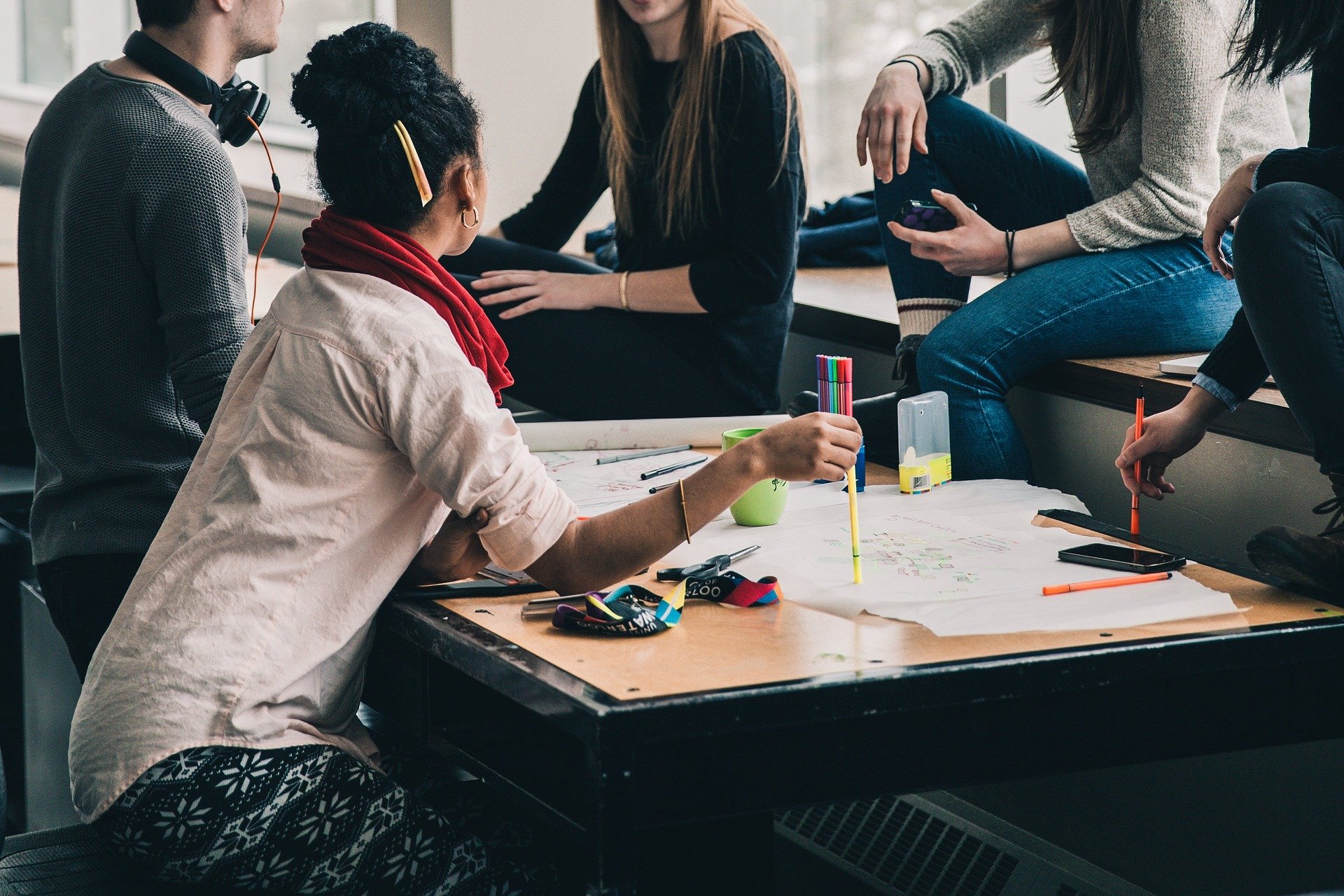 By Terri Carter
In Glassdoor's new mission and culture workplace sentiment survey, they found that over half (58%) of employees and job seekers say organization culture is more important than salary when it comes to job satisfaction. Your organization's culture is the foundation of how your organization operates-the core values that set the stage for employee engagement to execute on the mission and the vision.
In all companies, but especially in nonprofits, organizations rely on a passionate, purpose driven teams to advance their missions. Nonprofits need to ask if they are fostering an environment that breeds high performance, retention, and engagement. If the answer is no, then you must ask, does your nonprofit have a culture problem?
Creating a strong organizational culture is not about making everyone think or feel the same way. It's about creating an environment where everyone is empowered to do their best work and fulfill a common mission. Culture is what people do when the CEO is not watching. (Related article.) When everyone is working together in a single, small room, within the same building or are a part of a new organization, there may not be a need to articulate culture explicitly. However, once an organization starts to add new employees and begins to locate people away from headquarters, the culture must be defined, communicated, and embraced by leadership so that it can be emulated in areas away from headquarters.
Your culture links all employees even if they work in remote and separate locations. Go to any Chick-Fil-A in America, say "thank you" to a staff member and their response is "My pleasure". There are over 2,000 restaurants across 46 states. Every employee at every location says the same thing. They understand they are a part of something bigger. The employee in Long Beach, California, the employee in Lincoln, Nebraska, the employee in Queens, New York and the employee in Atlanta, Georgia are all linked by the same culture despite their differences in geography.
Purpose, vision statements, and missions are conceptual pillars that identify an organization, but it is people that live the culture out and make it come alive. Two simple words link every Chick-Fil-A employee and have become the expectation of every customer. But it is more than just words! Chick-Fil-A uses this culture to:
Recruit: It may be harder to identify talent based on competencies and behavior demonstrations, but in the long run, it assists them in knowing the talent at every level is supporting vision statement, and mission.
Build: Organizations are made of different departments, different functions, and different roles. The core values make it easy for all departments to understand the big picture and how their work flows together.
Connect. Customers return to Chick-Fil-A because they expect to be treated in a certain way. This also includes vendors and other organizations that partner with Chick-Fil-A.
Changing your culture
Your organization's culture not only shapes how your employees look at your organization, but it also shapes how the outside world views it. Your organization's culture determines its survival. Identifying the characteristics of weak organization culture is the first step in changing into a stronger culture that can positively shape your organization's future.
Often organizations with a weak culture do not follow or have a strategic plan. This leads to disorganization from within because it's not governed by thought-out goals that can be shared with employees. Not only is a strategic plan essential for operational efficiency, but having one outlines your priorities and lets your employees know where you expect the organization to be in the future and how they contribute to that growth.
Motivation must come from something other than making money for an organization to have a strong culture. While financial success is typically one of the motivations for an organization, for a nonprofit, the mission is the only motivation, and without it, employees likely won't have pride in what they are doing. This lack of pride permeates the organization and, eventually, extends to the customers and clients, according to the textbook Crafting and Executing Strategy: The Quest for Competitive Advantage: Concepts and Cases. When organizations span across several locations, and different geography, it is imperative that this pride carries through in the absence of the eyes of senior leadership.
Weak organizational culture often occurs in companies in which departments work independently of each other. The employees become so focused on their one piece of the puzzle they often forget that they should be sharing in a common goal with others. All departments should see work as a Venn Diagram. Yes, their work has a separate plane however, organizations with strong departments, understand that they need to spend a significant amount of time working in the shared plane.
Generational or work status differences can lead to weak organizational culture. Organizations with strong cultures work together as a whole for the good of the organization. Older and younger workers realize they can each learn from the other and management joins labor when it is necessary to ensure that the organization meets its goals. Employees understand they are on the same team. The lines between managers and employees are blurred, and work is done through motivation, accountability and is mission and vision-driven.
Developing a strong organization culture does not happen overnight, especially if it is already weak. It begins with the hiring and training process and continues with regular employee evaluations to ensure that employees continue to believe in the organization's values. It is imperative that management understands the organization's values and can instill the values into the workforce.
To start with the change, organizations must ask themselves the following questions:
Are current values the same as aspirational values? Employees tend to watch leadership behaviors to determine what is truly important to the organization. Organizational culture must be intentionally defined, practiced and launched by leaders.
Do employees understand what behaviors and results are a demonstration of the organization's culture and values? If an organization values the "what" of work, i.e. task completion, attendance, actions, and not the "how" of work, i.e. how employees interact with each other, respectful interactions, then employees feel as though behaviors do not matter. If behaviors do not matter in how they interact with their team members, does it matter how they talk to customers, clients, and those they support?
Are you investing in employee and leadership development? Do employees still believe their careers can grow and thrive? Are you committed to helping your employees develop  or do you expect them to do the work?
Is your work environment a teaching environment or a punitive environment? Are employees being written up for every infraction or is the organization allowing employees the opportunity to learn through their mistakes?
Do you know what exiting employees are saying publicly about the organization? These days, former and current employees can leave feedback on various job sites about the working conditions. Are you aware of what is being said and making the necessary changes?
Are you reading and responding to employee surveys? How many times can you ask for feedback and not react or make changes based on the voice of the employees?
Are you relying on the status quo? Is your organization resistant to change? Do you find yourself saying "this is the way we always did it…"?
The biggest challenge to changing your organization's culture is to deny where you are. It is easy to place blinders on and believe that your organization has a positive culture where employees can thrive, but there are huge areas of opportunity. Changing culture requires an honest look to identify people, processes or procedures that are preventing the organization from moving in the right direction.
Culture should be a set of desired behaviors as well as a defined list of non-negotiables. Your culture should be your brand and should align with the strategy to achieve your mission and vision. It should line up with your hiring processes, performance management, and talent development processes. Changing culture can take anywhere from several years to several months, but it cannot be rushed. It will not happen overnight because you must measure to a true gap of where you are and where you want to be. Although it cannot be rushed, you should invest now. You cannot wait on a perfect staff, or resources that may never come.
The most important thing to changing culture is for leaders to lead. Leaders should understand the connection between organizational performance and a strong culture.
---
Terri Carter has been the Director of Human Resources and Training for United Cerebral Palsy of Georgia for the past two and a half years. Throughout her twenty-year HR career, Terri held HR leadership roles in Fortune 500 Companies in a variety of industries. In 2015, Terri turned her career toward the education and nonprofit sectors. She has an MBA. In her free time, she volunteers and participates on various boards, including the board of directors for the Hammonds House Museum.