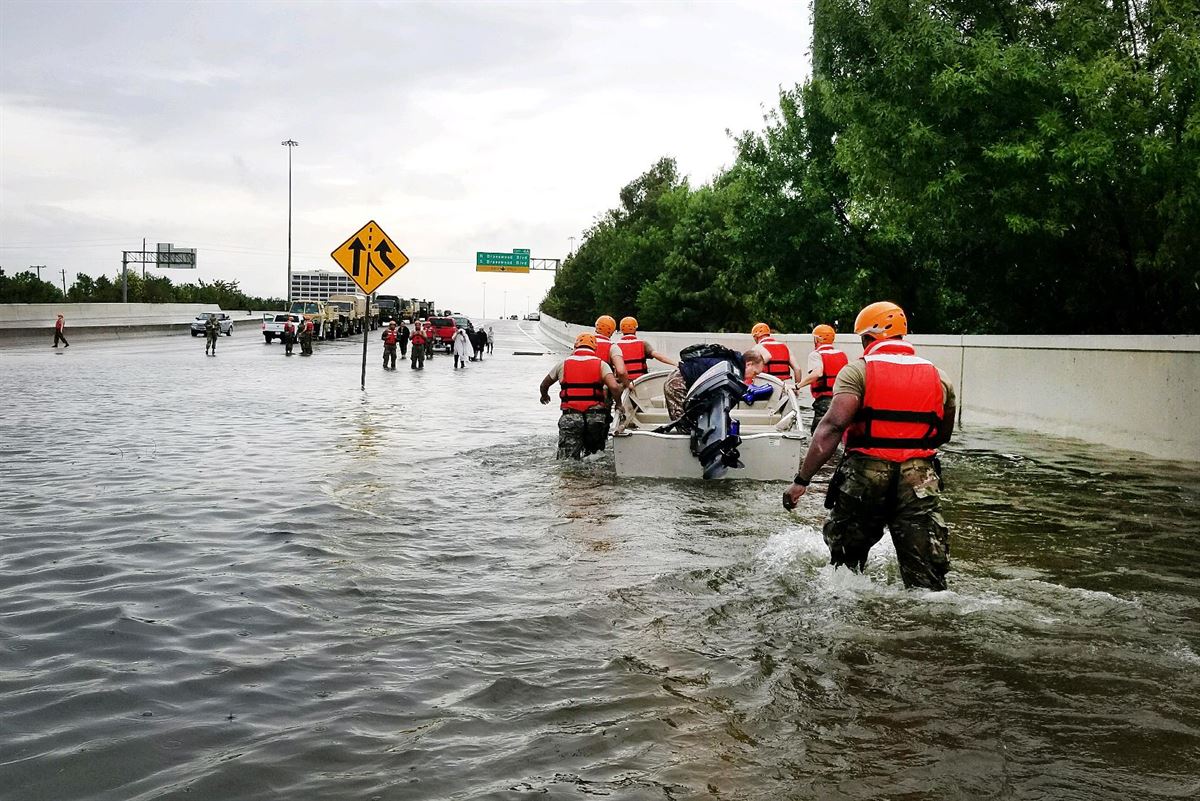 The Texas Workforce Commission has started accepting applications for disaster-related unemployment benefits to aid workers who lost jobs or self-employed individuals who were unable to work because of the damage inflicted by Hurricane Harvey.
The disaster unemployment assistance is available to individuals in the 18 counties identified under President Donald Trump's August 25th disaster declaration.
Texans can apply for benefits online or by calling 1-800-939-6631 during regular business hours. More details about the benefits can be found here.
Not everyone affected by the storm and flooding is eligible for benefits, but government officials "encourage everyone who has lost wages due to being displaced from the storm to apply for unemployment insurance benefits and let the (workforce commission) review the circumstances of their unemployment situation," said spokeswoman Lisa Givens.
Eligibility is determined by individual circumstances. Unemployed or underemployed workers should not wait until they return to work to apply.
The counties affected are Aransas, Bee, Brazoria, Calhoun, Chambers, Fort Bend, Galveston, Goliad, Harris, Jackson, Kleberg, Liberty, Matagorda, Nueces, Refugio, San Patricio, Victoria, and Wharton.