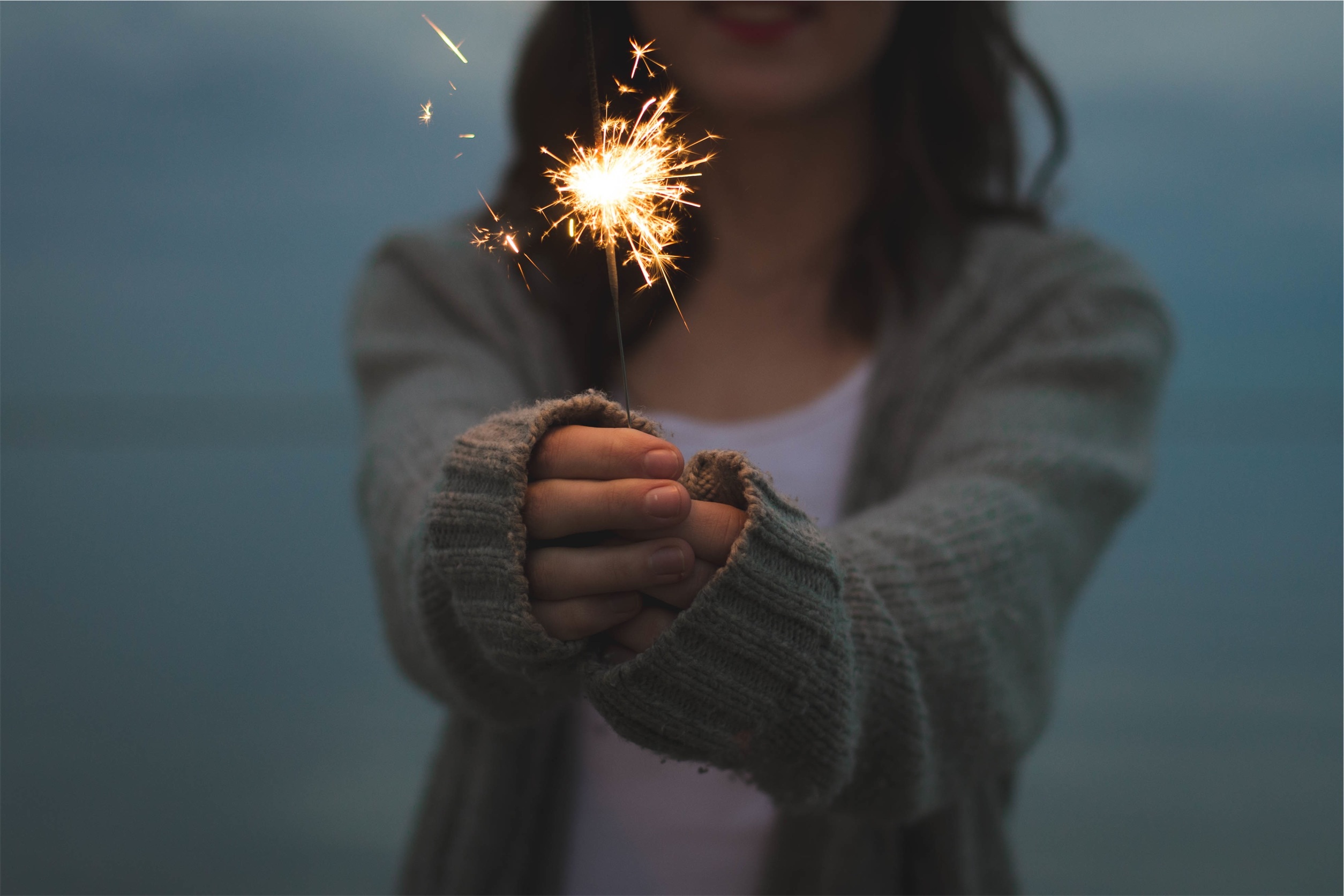 By Brigid O'Leary 
Whether it's to get in shape, live a healthier life, finish or accomplish something that seemed unattainable, New Years resolutions come in handy for individuals trying to change their life. They can be applied to nonprofit agencies as well, where change may be needed or even just to energize a workforce.
Ch-Ch-Changes
Sometimes, a specific need becomes clear, as was the case for Dr. Mark Bergel, founder and executive director of A Wider Circle, in Bethesda, Md., an organization that provides support for the impoverished on all levels, from home furnishings to job preparedness and long-term job coaching. When staff members expressed an interest in learning about leadership, Bergel knew he had to meet that need and the new year was an appropriate time to do it.
"We're doing a leadership training in the first month of the year," he explained. "Two hours every Thursday talking with staff about the philosophical underpinnings of doing the work, blending that in with a thorough history of our growth and changes over the years. My vow to start the year was to help them become leaders, as so many of them indicated an interest in becoming leaders. Nearly half the staff is in their first professional jobs or close to it. I felt I owed them time and space to learn about why we're here, what we do, and why we do it the way we do it."
For other organizations, a new goal or resolution might build off of the current work being done.
"As Executive Director, I have to set goals for myself as part of my yearly evaluation but I also set them for the organization. This year one of my goals is to be blogging more, to tell more stories about our families, and raise more awareness for our families [who live] with pediatric cancer. We're also trying to offer more emotional support to our families and we're moving into a bigger space to accommodate that," said Andie McConnell, with the Fairy Godmother Project (FGP) in Fredericksburg, Va.
Come Together, Right Now
Making a resolution is easy. Making it happen takes work and for an organization, it means having everyone on board with possible changes.
Because McConnell has two separate but specific goals, who is involved and how those goals are achieved is different for each.
"The blogging piece of it is for me to do, I don't need to get anyone on board with it, I just need to make it a priority and I have, since the new year began," she said, adding that the bigger challenge is the expansion, and she needs more than the staff to back her up.
"For providing more support to our families, I need our staff and our [Board of Directors] on board because it's added programming. To do that – it's purely showing a need and how we're going to meet the need of the families that we support."
Even when everyone is excited and energized about the changes, there is still work to be done. The team at A Wider Circle gives up personal time to gather for leadership training and Bergel tasks his group with additional homework, to give both sides an opportunity to see how each is growing and changing.
"The leadership sessions have really seemed to be very successful. I asked them all to write reflection papers after the trainings each week, something with some substance to it. The feedback has shown me that, indeed, people want to lead and want to be inspired and stimulated. That's been part of my resolution – and theirs has been to really be there. It wasn't hard to get everyone to this. They were all 10 minutes early, ready to go," he said, adding that though their work is challenging, his team is rising to the occasion. "It was a reflection of how ready this team is to succeed and how courageous they are and how they desire to see people get out of poverty. It's quite a standard to hold yourself to, but they do."
Let Me Work It
Getting everyone to agree with new goals doesn't guarantee success. There's the work it takes to make it happen and all work has its challenges.
"Funding is our biggest challenge, probably," said McConnell, and while funding is often a challenge for nonprofit organizations, she faces an added variable with the service FGP provides.
"Because of what we do, much of our programming is dictated by our families. I try to evaluate their needs and change according to their needs or shift according to services they're receiving. And the ability to give them more or different assistance needs to be approved by the board and then there needs to be funding, whether that's fundraising or grants or wherever we're getting the money we're using," she explained. Adding to the general funding challenges McConnell and her staff face is the fact that FGP is presently funded by individual donors, fundraising events and small local grants.
"We have yet to break into the world of larger grants," she said.
Some organizations face the challenge of spreading the word about what they do and getting those who could help to join the cause.
"Instead of people saying 'yeah, that's big, I can't do that, I've got soccer,' I've got to get them to understand that as one of us goes, so go us all. Getting people to understand that – that's a very big challenge," Bergel said, noting that with the scope of his organization's mission—to end poverty—helping others to understand the severity of the situation can be a daunting task, but one that makes him appreciate his team even more.
"Poverty is our biggest social crisis – by a lot. The number of people born into poverty compared to those who get out … it's crisis. The team here gets it. That's why I'm so proud to have so many really driven human beings on the team. We know, that one organization alone isn't going to end poverty. It needs to be the whole populace. It circles back to our resolution to bring more attention to it to help those end poverty," he added.
Walk On
A resolution made doesn't mean a resolution achieved. As his team grows and changes, Bergel can see how it affects the organization as a whole. Seeing those changes allows him to also reevaluate things in relation to A Wider Circle's mission, and to do so frequently.
"There's more to our resolutions because were' not just here to provide a good service. We do provide a good service – several of them – but we're here to end poverty. That's why we formed. And our resolution is to really examine if we're doing that. We're always doubling down and asking 'are we meeting that goal?' The new year gives us a chance to really say 'are we on that goal right now?' The new year gives us a chance to examine – and we make it a constant examination – to see if we're on the right track. I think the team has really taken to the idea that we'll accomplish so much more if we're all in sync and if we're doing our best."
McConnell is in agreement that it's necessary to evaluate goals and progress frequently.
"I want to look at it a regular basis. If I want to blog, I want to do it weekly, and I'll know right away if I missed a week. It's an ongoing, daily assessment. Especially adding more programming and supporting more families – I can't wait six months from now to see if we've done it, because then I'm not doing my job," she said.
Hey World (Don't Give Up)
Nonprofit work isn't easy and it's not known for being lucrative. It can be immensely rewarding and help change lives, for both those providing services and those receiving. Sometimes, changes from within an organization can have the biggest impact of all.
"One of our big resolutions, really, is to have the courage to plan and think really big – and have the commitment to back it up," said Bergel.